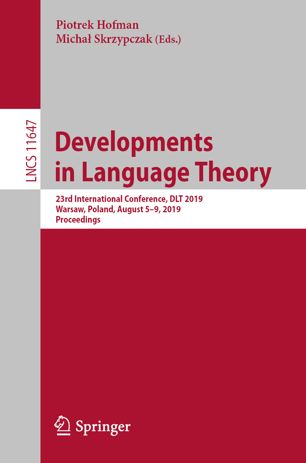 Proceedings
The proceedings of the conference
are now freely available for a limited time
. Click bellow to download your copy:
Get proceedings
See
Call For Papers
on
easychair.org
!
The conference will take place in Warsaw, Poland on August 5th-9th, 2019. It is organized and sponsored by University of Warsaw.
The topics include, but are not limited to:
grammars, acceptors, and transducers for words, trees, and graphs;
algebraic theories of automata;
algorithmic, combinatorial, and algebraic properties of words and languages;
variable length codes;
symbolic dynamics;
cellular automata;
polyominoes and multidimensional patterns;
decidability questions;
image manipulation and compression;
efficient text algorithms;
relationships to cryptography, concurrency, complexity theory, and logic;
bio-inspired computing;
quantum computing.